Fal. is an e-commerce platform, designed to showcase handcrafted, unique items, including artwork, homeware, fashion and gifts, all created by Falmouth University students and alumni.



(2020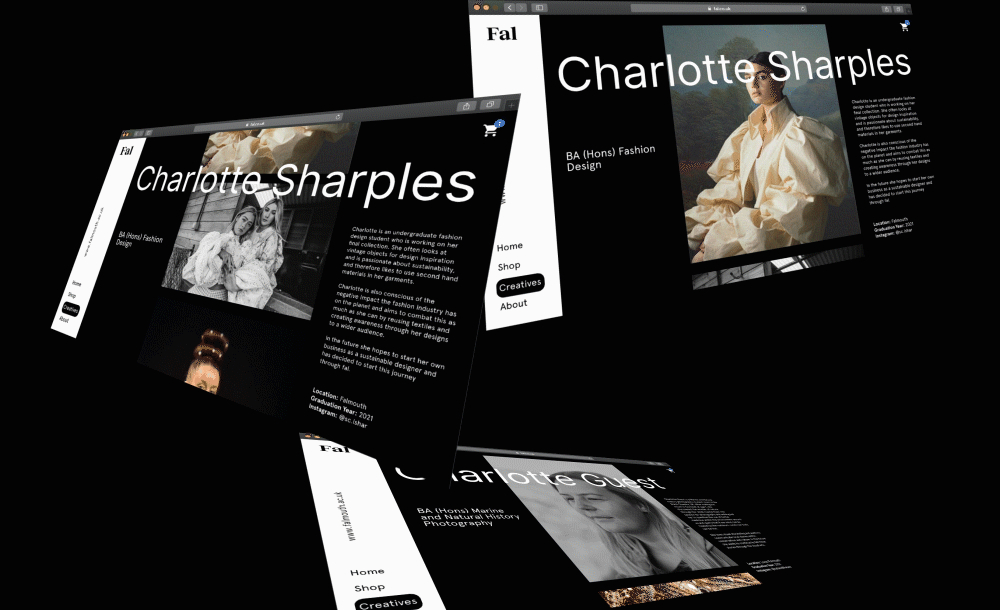 Comp-1.gif
Comp-1
Fal. is a creative e-commerce platform created for Falmouth University students and alumni to sell unique, one-off items. In an age when consumers are now demanding products with more personal and unique value, this provides the perfect opportunity for students and alumni to be recognised by the industry and work with other like-minded creatives collaboratively.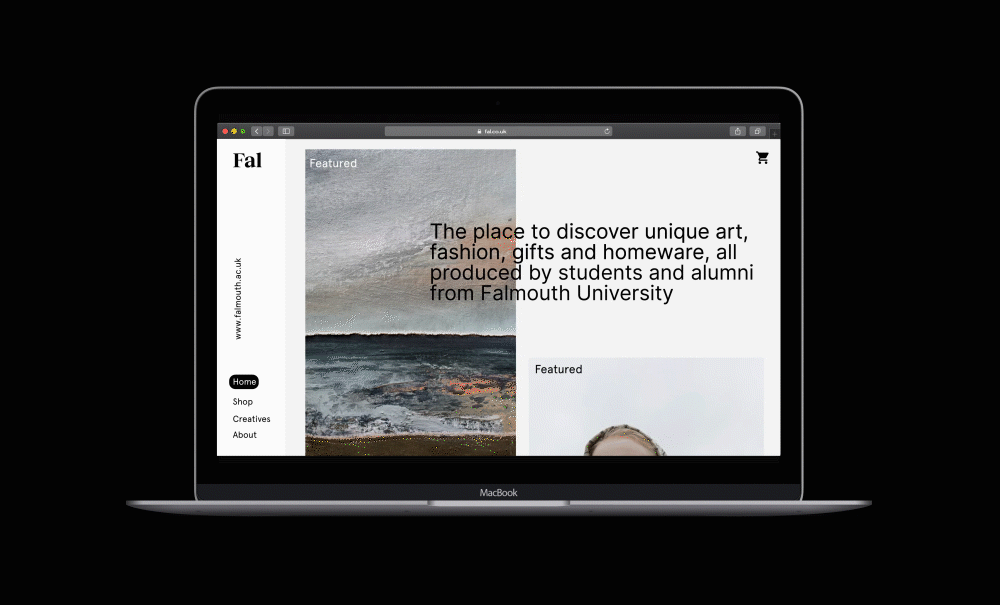 Attitudes of personalisation are becoming more prominent while people want items with more personal attachment and character to them. These ideas and themes underpin the composition of the platform.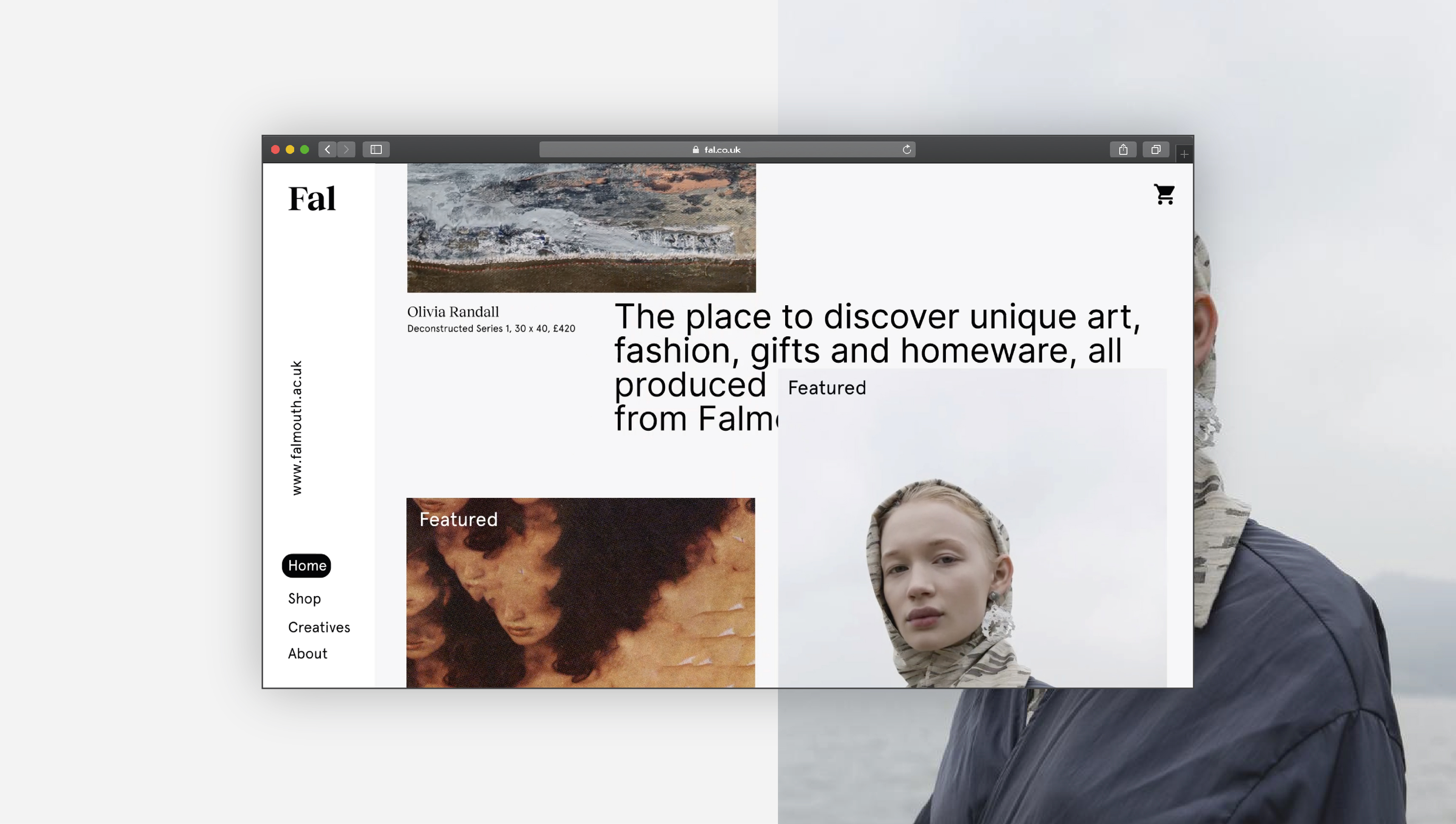 I worked alongside a current Falmouth University student, Olivia Tregonning to bring the platform to life, designing the UI, as well as project proposal booklet and 200 page long back of house booklet.